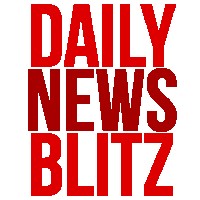 Blake Shelton and Gwen Stefani talk about their new song, "Nobody But You".

Watch Blake Shelton & Gwen Stefani's performance of "Nobody But You" on the 62nd GRAMMY Aw...

Fox News confirms multiple casualties in Afghanistan attack...

Some of the new laws are already in effect, but we put together a list of those set to beg...

GATOR GENDER REVEAL: Stacie and Chad are expecting, and they decided on a special way to a...

California will become the first state to pay for some adults living in the country illega...

Eiffel Tower shuts down while intruder climbs the monument

Alas, Blake Shelton did not win another season. John Legend's sole finalist managed to car...

This Video Of Jennifer Lopez's Daughter Singing Alicia Keys Is Amazing

SCARY! "When he popped his neck, he tore arteries that go to the bone of the neck, where...

Adults need some frozen fun, too!

A proposed Texas bill would ban residents from purchasing junk food using food stamps. Ho...

Sounds like he had a little accident.

She and her superstar mom are so sweet together!